THE BEATING HEART OF SMITHFIELD from 2001 till 2020
Dice Bar was located on the corner of Benburb Street and Queen Street, which is just off Smithfield Square on the Luas Red Line. We had been watching over this corner since May 2001. We had opened the night before the Buena Vista Social Club gig in Smithfield Square. We kept the musical theme going for nearly 20 years and watched the rise and fall of Smithfield during those years. Great staff, great music and great beer made for a real bar experience. We also brewed our own, Revolution Dublin Ale. Plus we had a great range of Irish Whiskey and interesting Caribbean Rums.
ONCE YOU COULD WALK IN & DANCE OUT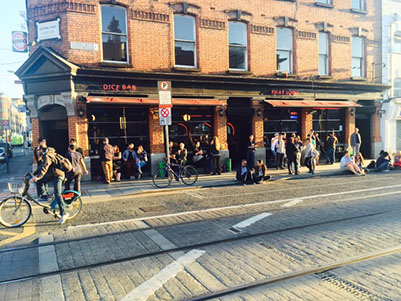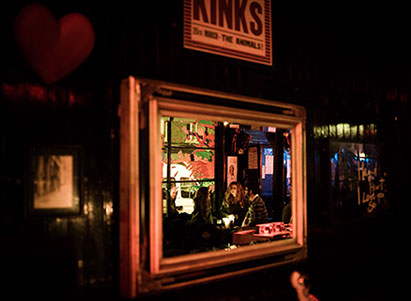 Dice Bar is currently closed and after 20 years have moved out of our old locatioon in Smithfield,
we hope to reopen by the summer of 2022 in a new location on the north side, which is still our spiritual home.
Thanks for your support.
Kieran Finnerty