Welcome to Key Lime Kickback
The Florida Keys are the American Caribbean. The only place in the United States where it has never snowed. Our single family rental home is located in the heart of the Florida Keys in Marathon, FL. Our completely renovated home is a 3 bedroom 2 bath home, seconds away from wide open ocean access on a deep water canal. We have 65' of brand new concrete dock and seawall, (40' is usable to guests) with a floating dock for your kayaks.
No more fighting to get dock space. Amenities include free local and long distance phone calls, high speed wireless internet, high def cable TV, a fish cleaning station, dock freezer, water and electric on dock, gas and charcoal grills, screened in patio with comfortable furniture and parking for your boat and trailer. The street is very wide and will accommodate a boat trailer on the shoulder of the street or the large driveway. We have wild peacocks that visit our home. From the moment you arrive you will feel like you are on vacation in paradise "because you are in paradise".
The kitchen is well stocked with everything you will need to cook all the fish you will catch. The living room has comfortable sofa's with a high definition 50'' plasma TV and DVD player. One bedroom has a queen size bed, the second bedroom has two twin beds and the master bedroom has a king size bed and a 42'' high definition plasma TV and a master bathroom.
All of the furnishings are tropical. We have real central air conditioning (not window or through the wall units). In the house extra capacity washer and dryer, all new appliances, Weber gas grill and Weber charcoal grills, water hoses, blender, vacuum cleaner. All linens and towels are provided. All rooms have ceiling fans and smoke detectors. The dock side of home is under a large overhang.
We are in a quiet residential neighborhood
The dock is 5 houses in from the ocean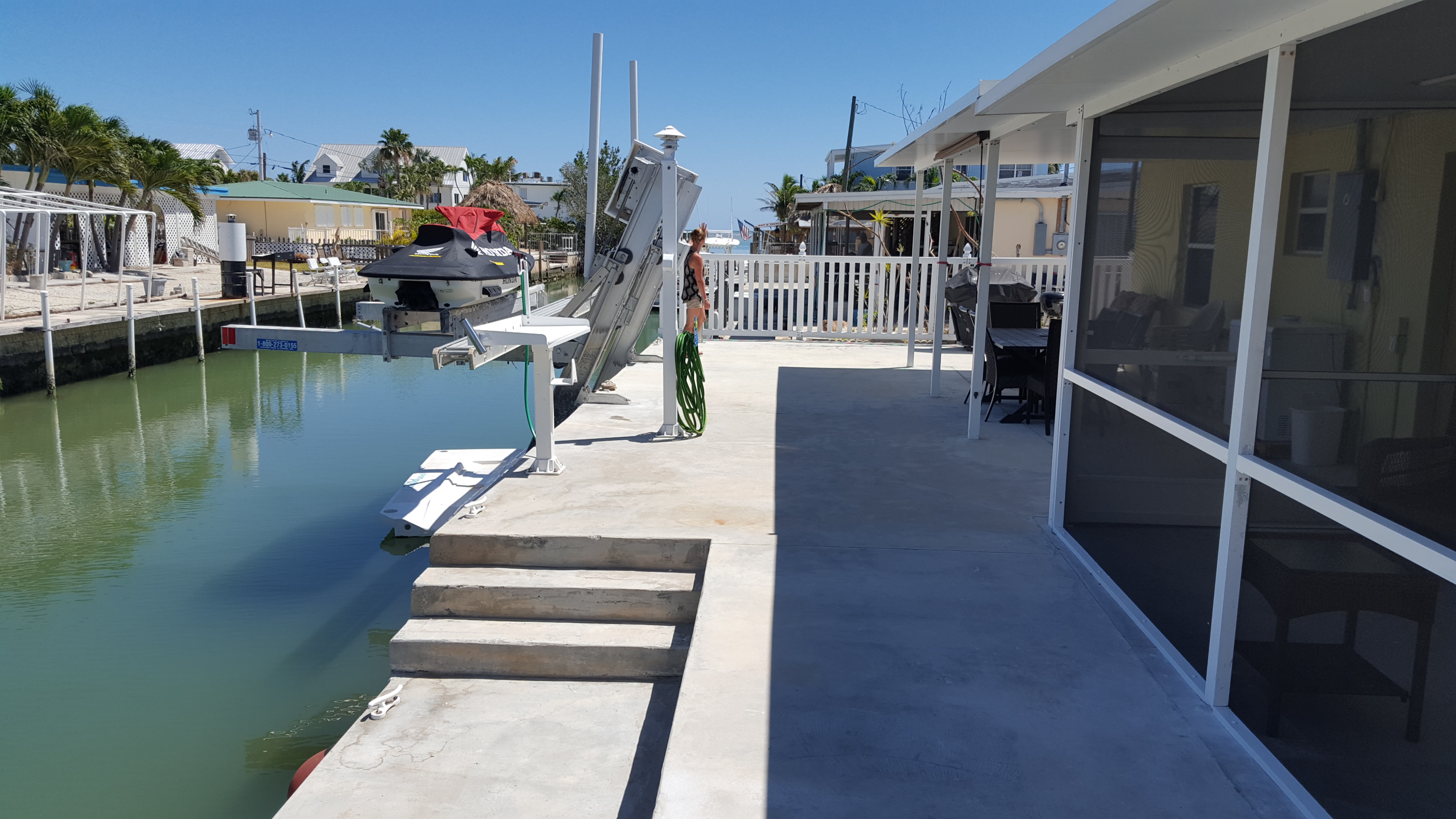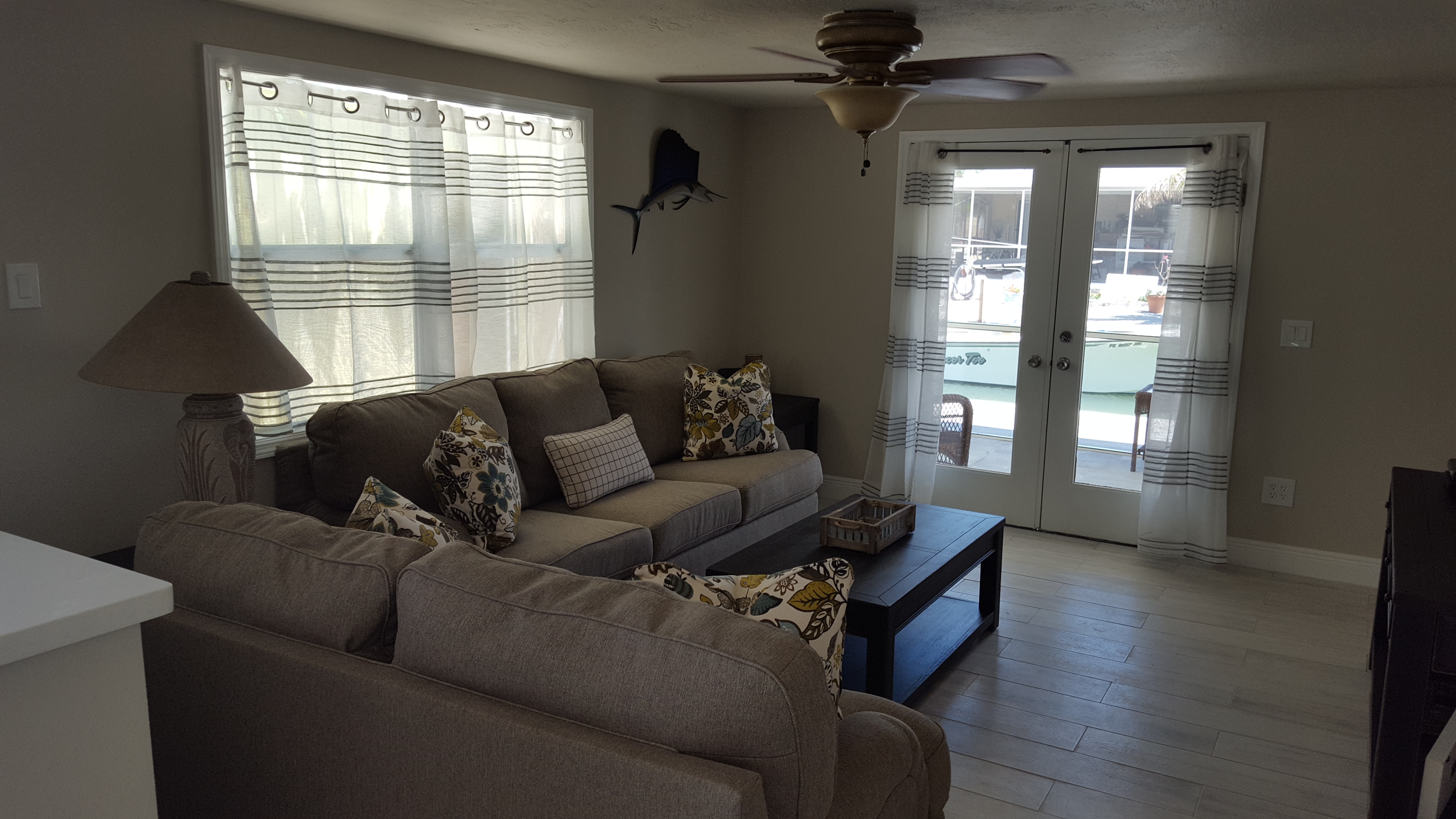 dining set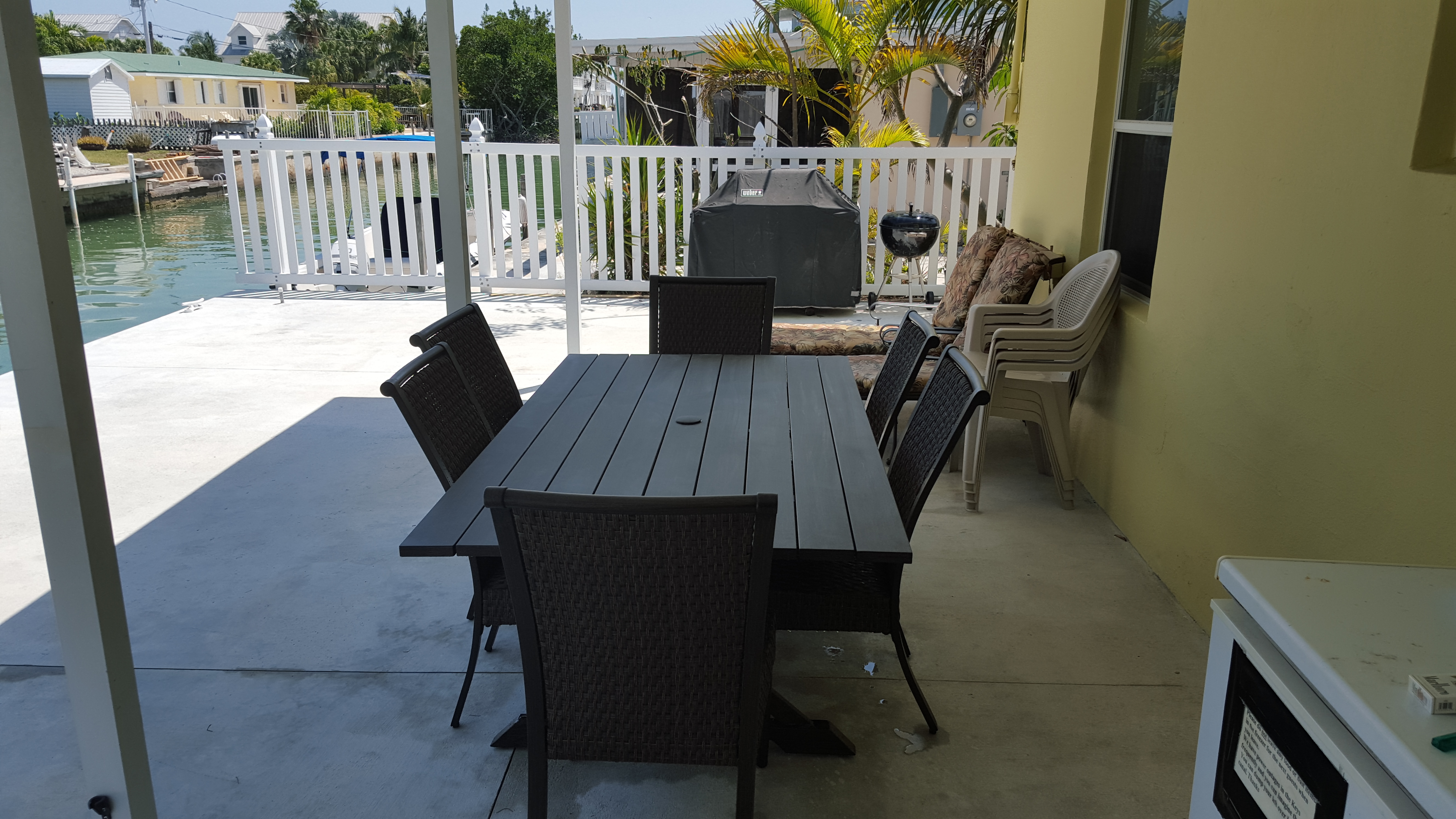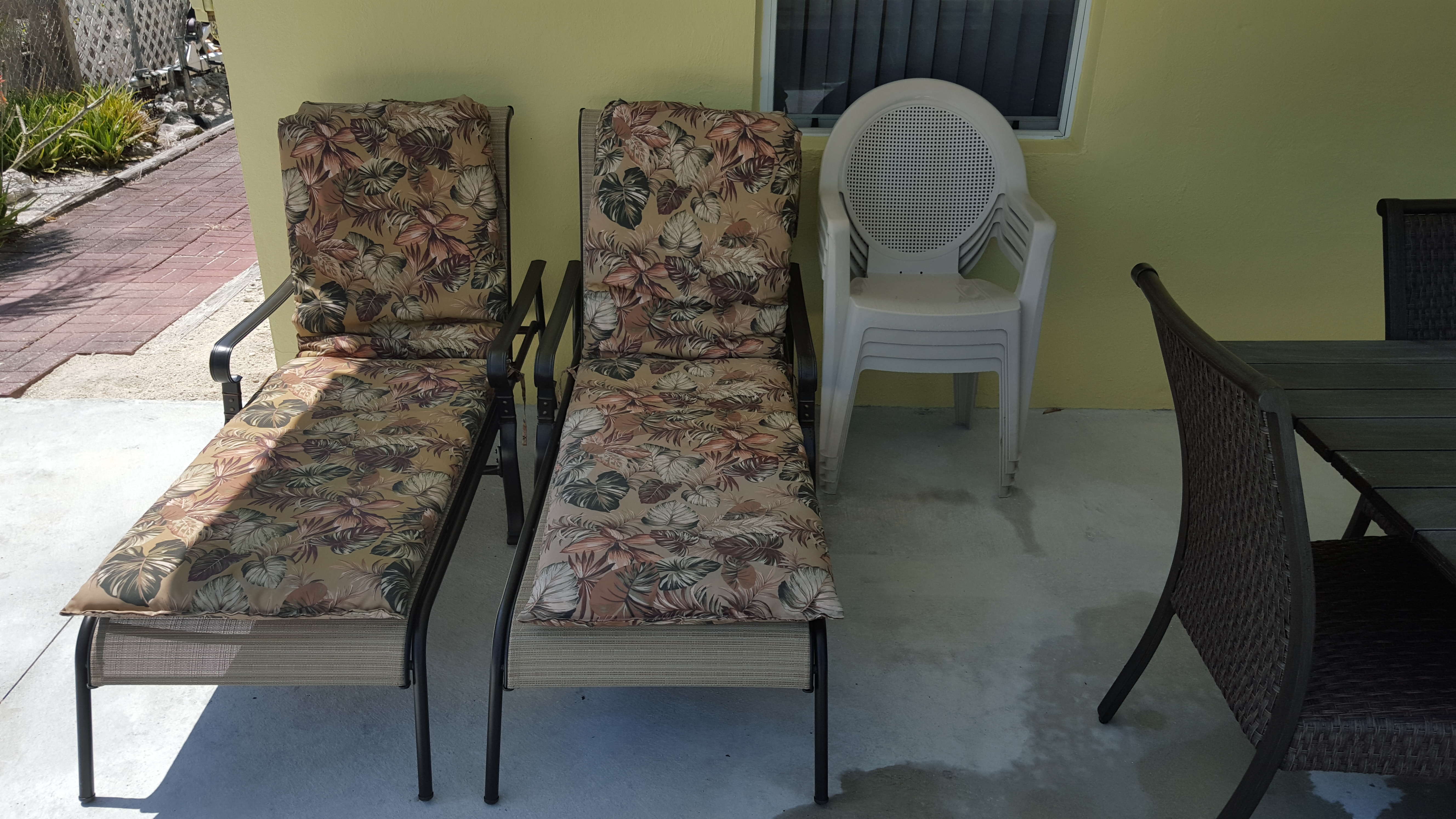 Our home coming in from the ocean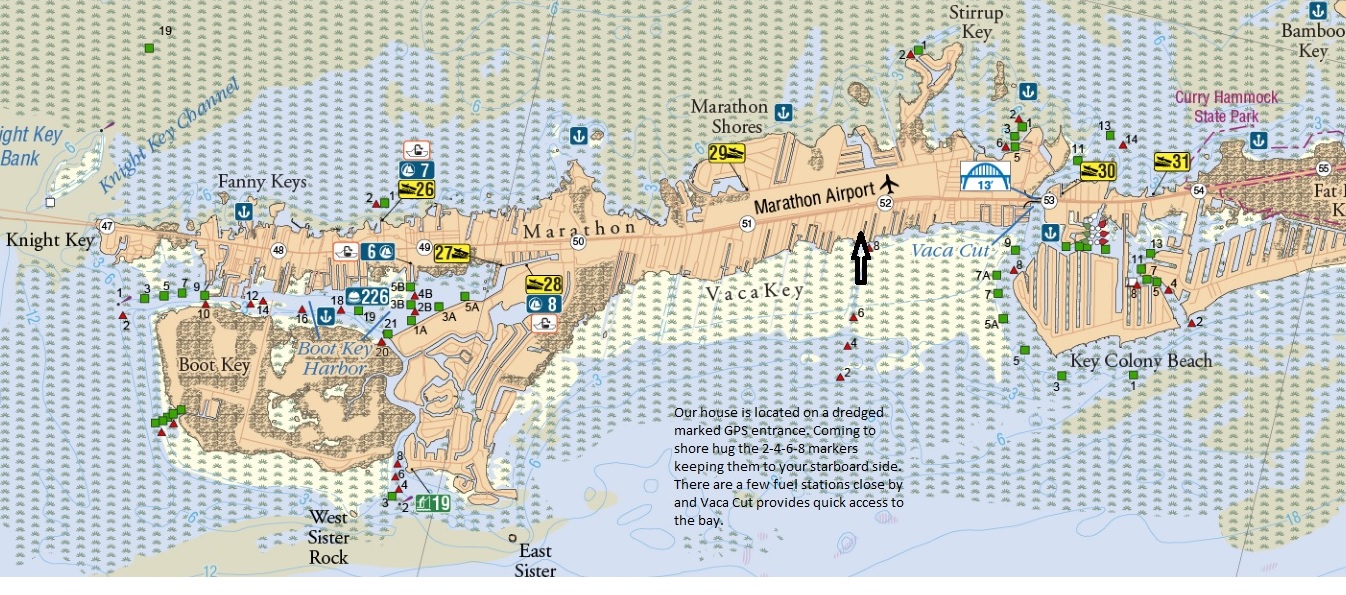 We only offer weekly and monthly rentals.
Rates STARTING at $1650/wk and 4 week rates starting at $6550 All holidays and lobster weeks are $1850/wk Refundable damage deposit $500 $50 Booking fee $175 cleaning fee
Our property is professionally managed by Florida Keys Vacation Rentals, Inc. Coldwell Bankers Schmitt Real Estate Co.

Florida Keys Vacation Rentals, Inc.
11050 Overseas Highway
Marathon, FL
33050


Contact
Lindsey (Howell) Ruiz
Rental Agent
Florida Keys Vacation Rentals, Inc.
Email: lrhowell2012@gmail.com
Website: https://rentalfloridakeys.net/
Office: 305.289.6499
Mobile: 305.304.8973
about details on our property MA678 - Key Lime Kickback
City license # PLR 2013 00376
Link to Booking info and availability
Click here for interactive tour
click on any of the 60 thumbnails to enlarge
To contact me please email me at
Lindsey (Howell) Ruiz
Rental Agent
Florida Keys Vacation Rentals, Inc.
Email: lrhowell2012@gmail.com
Website: https://rentalfloridakeys.net/
Office: 305.289.6499
Mobile: 305.304.8973
rates subject to change
You may also contact the owner at mloew1@wi.rr.com