Welcome!
To Dennis's site for his oil paintings.
Enjoy Some Art in Your Home and Workplace . . .
There are now 55 of Dennis Raymond Perrin's paintings comprising 6 pages on the site. These are all in oil paint either on canvas, board, or plywood. Start your visit on page one of the Photo Gallery. Click on paintings for enlargement. Click on enlargement to return. Happy browsing!
Contact
To contact

Dennis

please use the email address or phone number in the top right hand corner of every page. Looking forward to hearing from you!

Doyou have a favourite work of art?

Click here.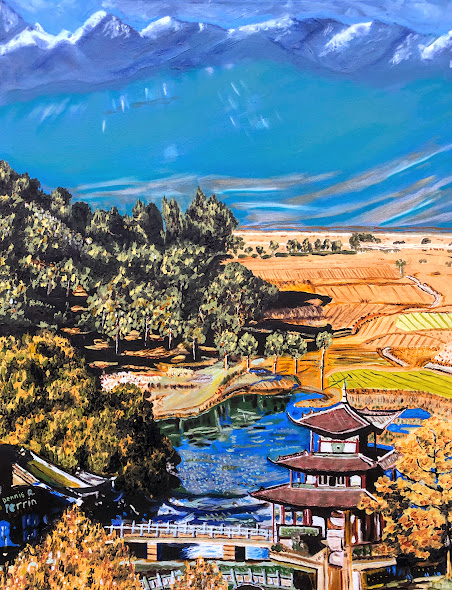 "Oriental Landscape". The above painting is the only one I painted from a photo. For details please click on the picture above.